Black-Cab.com The London Airport Cab Company
"Putting the customer first"
AIRPORT TRANSFERS
Welcome to London's premier Licensed Taxi Company. We serve London's five major Airport's. Heathrow, Gatwick, Stansted, Luton and London City. We offer an excellent meet and greet service at all Airports. Our driver will meet you at arrivals to ensure that you are taken to your destination in comfort and safety. We offer set prices to all our destination's.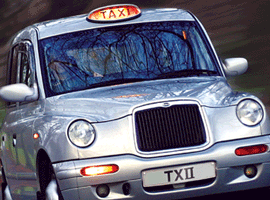 SEAPORT TRANSFERS
We are also the number Taxi Company, when travelling to or from any seaport in the U.K. Prices upon request.
TOURS
When taking the opportunity of experiencing one of our tours, we also supply driver's who hold a blue tour guide badge, too ensure that any tour that you wish to undertake
will be a really unforgettable time for you and your family.
Black-Cab.com have over 200 licensed Taxis available 24/7/365, which are driven by the world's most professional Taxi driver's. Each driver is licensed by the Metropolitan Police, fully insured for hire and reward and have done a 2 - 3 year training course learning "the knowledge". We offer set fares to all our destination's and cover hotel, conference, business and private customers, too and from any airport or seaport in the United Kingdom.
For more information on our services contact our operations manager Dave Coombs on:
07956 521 217
or use the online Booking Form or E Mail us at enquiries@black-cab.com
HOW TO BOOK YOUR TAXI
Black-Cab.com have London wide coverage so booking your Taxi could not be simpler. If you need a Taxi as soon as possible, call direct on our 24 hour phone booking hotline 07956 521 217 and your Taxi will arrive within 30 minutes.